Director's Message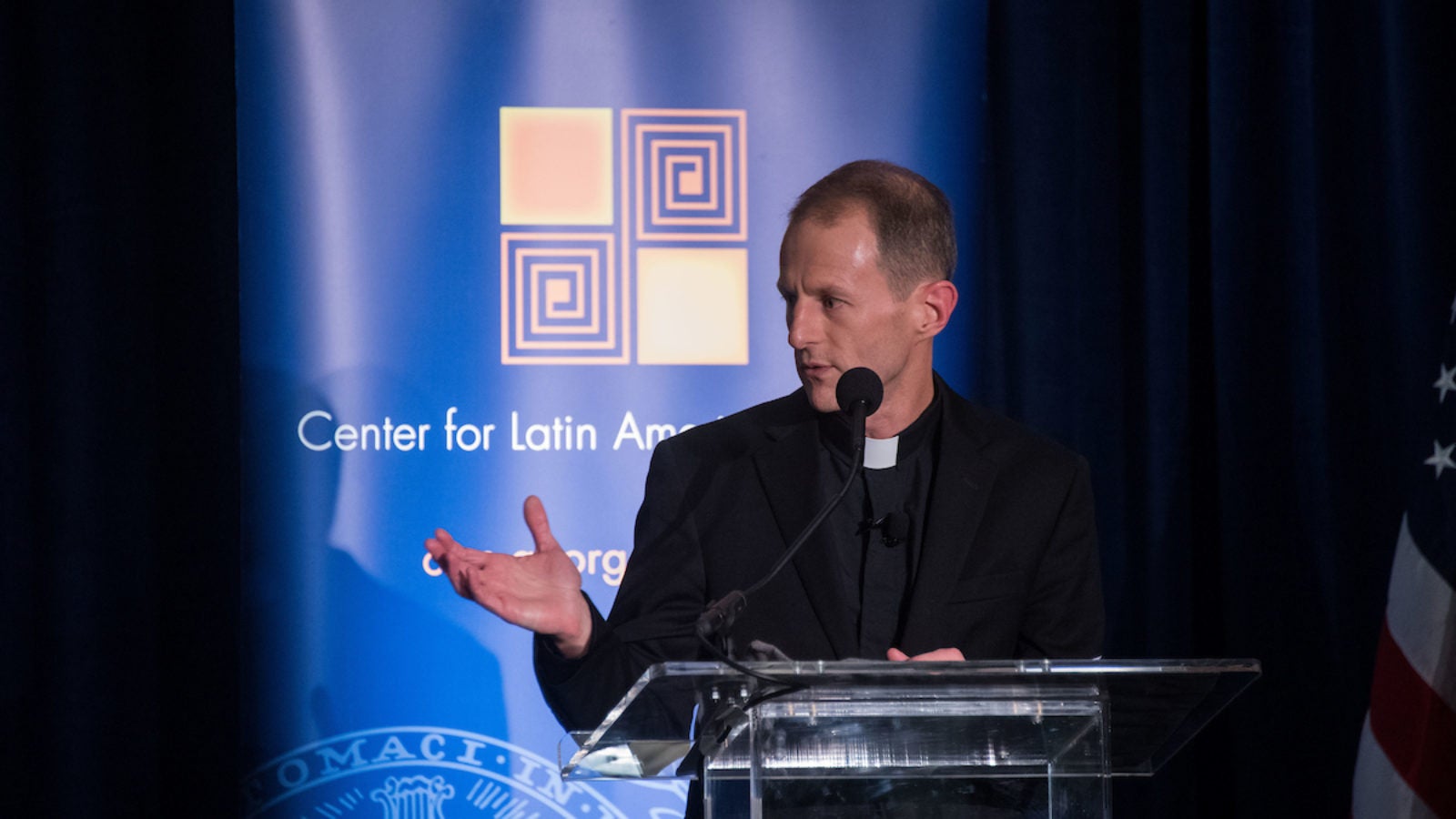 Dear Colleagues, alumni, and friends of the Georgetown Center for Latin American Studies,
2019 is a historic year for Georgetown — marking both the Centennial of the Walsh School of Foreign Service (SFS) and the 60th Anniversary of the founding of the Center for Latin American Studies (CLAS). The double anniversary makes us mindful of the opportunities and challenges — old and new — that Georgetown embraces within its mission, grounded in the Jesuit tradition of service to the world.
When it was founded in 1919, the SFS became the first school in the world dedicated to international affairs, and it represented a bold commitment to foster shared peace and prosperity between nations after a time of bitter and bloody divisions. As a community of scholars and practitioners, over the last one hundred years it has formed multiple generations of global leaders, and it can now boast 30,000 alumni residing in over 120 nations. Yet its vision and its values remain unchanged: service to global community, with the belief that we are made stronger through our shared relationships.
CLAS traces its history to 1959, emerging as one of the very first university centers in the United States to respond to the Cuban Revolution and the momentous period of social, political, and economic change that would follow. Over its six decades, CLAS has played a prominent role — both through research and teaching — in support of democracy, inclusion, economic opportunity, peacemaking, and the embrace of the region's diverse cultural and indigenous histories. Its more than 1,200 graduates have gone on to high-impact careers in diplomacy, governance, advocacy, non-governmental and intergovernmental organizations, and the private sector.
As CLAS and the SFS look forward, we are convinced that our shared commitment to service, solidarity, and inclusion have never been more important. Within our hemisphere, the period since 1959 has seen a rise of democracy and economic development that is unparalleled in history. Yet, at the same time, democratic governance and economic growth have struggled to fully deliver on their promise of opportunity and rights for all. At CLAS, we train leaders from Latin America, the United States, and around the globe to accompany the processes of change that will define the next century.
We are particularly eager to embrace issues that were largely unrecognized at the time of our founding; in particular, care for the wondrous, yet delicate, environmental richness of our planet, and respect and appreciation for the diversity of races, cultures, and gender expressions in our hemisphere. We are convinced that the future of the region, and of our global community, depends on an ever greater readiness to learn from one another, and especially to hear the voices of those who have been previously silenced or marginalized.
I hope you will join us in this endeavor, both through our courses and events and speaker series, and in a special way through our SFS Centennial celebration(November 15-16, 2019), and our CLAS 60th Anniversary events (including some events that will be announced soon).
We are grateful for your support and we look forward to celebrating this year with you!
Saludos,
Matthew Carnes, S.J.
Director, Center for Latin American Studies
Associate Professor, Walsh School of Foreign Service
Our Director
Fr. Carnes is an associate professor in the Department of Government and SFS. His research examines the dynamics of labor and social welfare policy in developing and middle-income countries. He has conducted extensive field research in Argentina, Peru, Chile, and Bolivia, and has worked on development projects in Honduras, Mexico, Uruguay, Paraguay, and Ecuador. He is the author of Continuity Despite Change: The Politics of Labor Regulation in Latin America (Stanford University Press, 2014), and he has published articles in a wide range of prestigious professional journals. He holds a Ph.D. in Political Science from Stanford University (2008), a M.Div. from the Jesuit School of Theology at Santa Clara University (2003), a M.A. in Philosophical Resources from Fordham University (1997), and a B.A. in International Relations from Stanford University (1992). He is also the recipient of the SFS Faculty of the Year award and the university-wide Dorothy Brown Award.