Visiting Researchers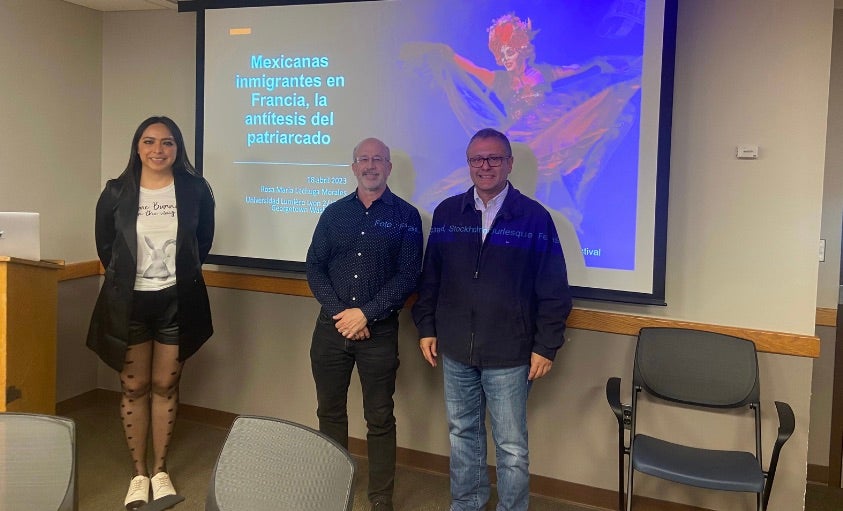 Each year the Center for Latin American Studies (CLAS) hosts a limited number of visiting researchers from around the world. As participants in the renowned Visiting Researchers program of the Graduate School of Arts and Sciences, you will become an integrated member of the community with access to Georgetown University libraries, programs, events, and other valuable university resources. You may also audit Georgetown University courses free of charge. Additionally, an array of networking and cultural opportunities for Latin American scholars can be found in the Washington, D.C. area.
Typical applicants are either current doctoral students or have already obtained their doctorate. Visiting researchers are required to give at least one lecture on their research to our master's degree candidates. They also commonly provide advice and support, a valuable benefit to our students.
Cost: Visiting researchers are required to pay $1,000 USD (Current MA/PhD candidates pay $500 USD) to the SFS Center for Latin American Studies for each semester of affiliation, not including the summer semester. There is an additional $400 USD university fee for each semester of their visit, including summer.
Due to limited funds, CLAS does not provide financial assistance or office space to visiting researchers, but many obtain fellowships or research grants from their universities, professional organizations, government organizations, and other sources. The Office of International Student and Scholar Services lists many potential resources for funding and support. You can access their page by clicking on this link.
Meetings with faculty depend strictly on faculty's time availability.
To submit an application, please send the following materials to clas@georgetown.edu:
A short proposal of your research project and its expected duration. Please include, if possible, the faculty member with whom you intend to collaborate.
Your resume/CV (Make sure you include the following information: Country of Residence, Street Address, Postal Code, Date of Birth)
A cover letter expressing your interest in the program.
Application materials should be submitted in English, as they will also be reviewed by the Graduate School of Arts and Sciences. Please anticipate 4-6 weeks for review of your application.
We look forward to receiving your application and the possibility of welcoming you into our global community of excellence.