Financial Aid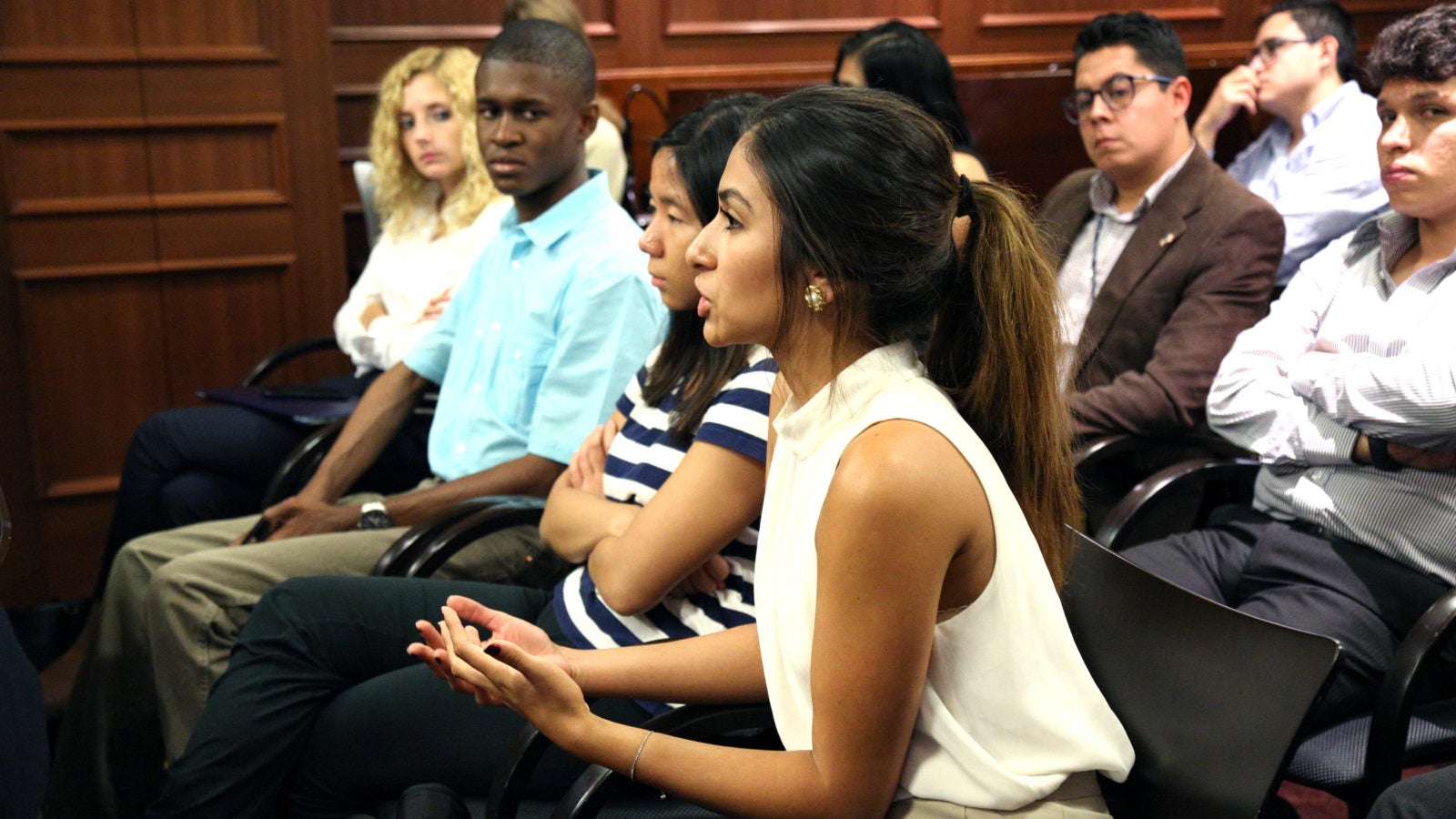 Merit-based Aid
Applicants are automatically considered for merit-based aid by the admissions committee on the basis of academic record and intellectual promise. Decisions about scholarship awards for incoming students are made at the time of admission.
Tuition for Georgetown University graduate programs is calculated on a per-credit basis, exclusive of room and board and other fees. For the most up-to-date information about Georgetown graduate tuition rates, visit the Office of Student Financial Services.
Tuition Scholarships
The CLAS MA program offers full and partial-tuition scholarships to highly qualified applicants. Tuition support is provided by the Graduate School of Arts and Sciences, the Walsh School of Foreign Service, and friends of the Center. Funding is awarded on a yearly basis.
The Donald F. McHenry Global Public Service Fellows Program
The McHenry Fellows Program seeks to enhance recruitment of exceptionally qualified graduate students to Georgetown's School of Foreign Service from all communities within the US and globally who are committed to careers in transformational global public service. It is open to students accepted by any of the eight SFS master's programs (including CLAS) and is conferred at the time of admission. The fellowship provides a scholarship covering full tuition and mandatory fees and is open to US and international students. For more information and to apply, please visit https://www.mchenryfellows.com/.
Research Assistantships
CLAS faculty and staff hire students every year who work as hourly-paid research assistants or student employees. CLAS students are notified of such employment opportunities as the positions become available.
Language Study Scholarships
The Graduate School of Arts and Sciences offers students Language Study Scholarships to cover the cost of one undergraduate-level language course (courses numbered below 350) per semester. All Spanish and Portuguese language classes needed to reach proficiency are undergraduate, so CLAS students receive scholarships for these courses and do not pay additional tuition for language instruction.
Undergraduate-level language courses are taken in addition to the required graduate coursework for the CLAS MA program and do not count toward the degree.
Additional Funding Opportunities
Because scholarship funding is limited, applicants should seek outside funding while applying to CLAS, including federal assistance. For information on sources of funding, please consult Georgetown's Office of Student Financial Services website.
Summer Grants
CLAS MA students may apply for grants to support thesis research, internships, and language study in the summer between their first and second year. Funding for summer opportunities is provided by CLAS and the School of Foreign Service. Students apply for summer funding through CLAS.  The number and amount of awards are based on the amount of money available and are subject to change each year.
Conference Travel Grants
The Graduate School supports the professional development of graduate students by providing Conference Travel Grants. These grants may be used toward travel and other expenses associated with participation in a professional meeting, and may be requested in advance. CLAS MA students who present at a conference may apply for supplemental funding from CLAS to help with transportation and accommodations associated with the conference.