Support CLAS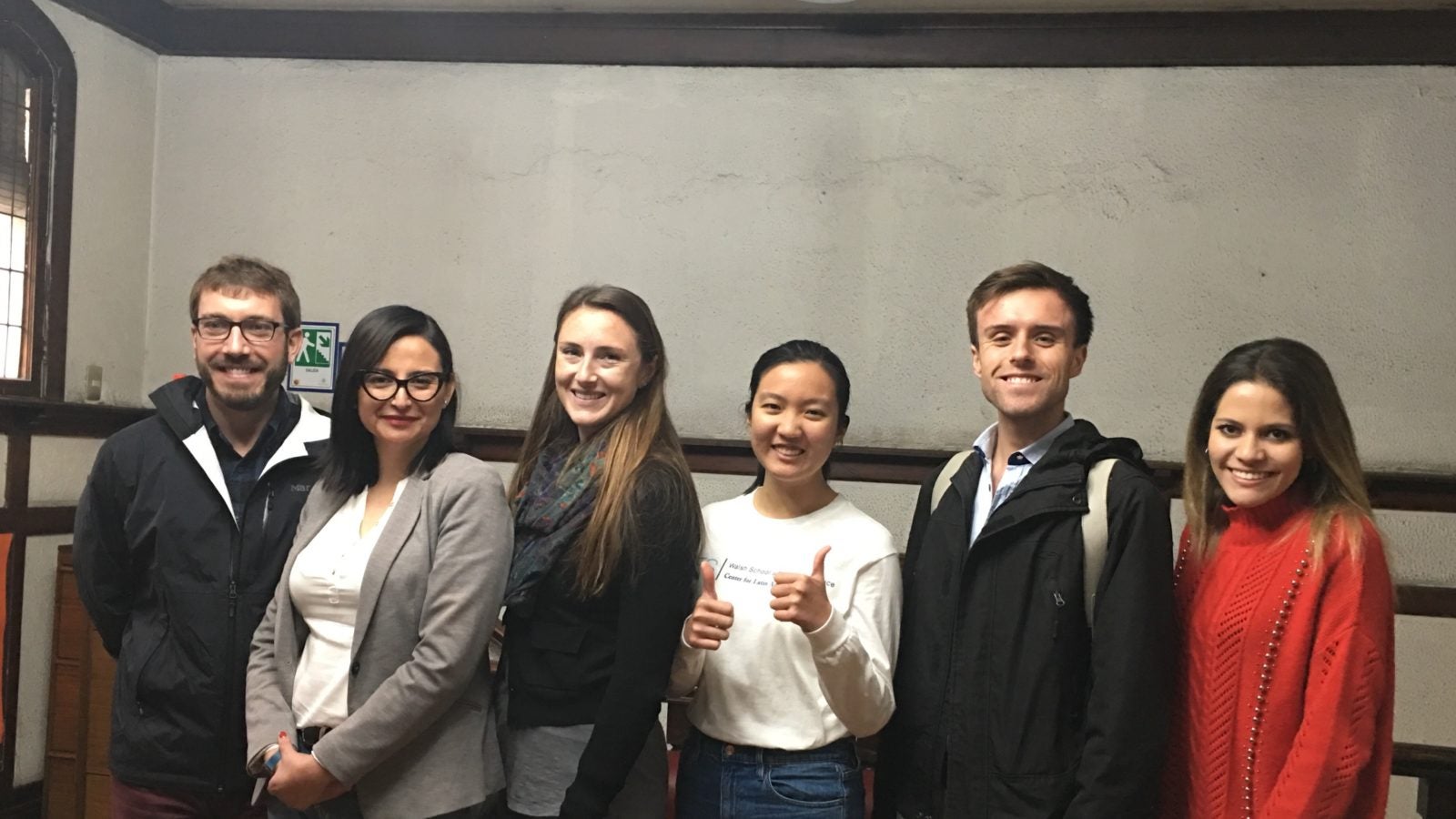 Please support the Center for Latin American Studies in its vital mission throughout the Americas. Your donation will help us:
educate the next generation of leaders and innovators in service to the hemisphere;
conduct cutting-edge cross-disciplinary research on Latin America's history, cultures, and political and economic development; and
offer high-impact events and public dialogues on the most pressing issues in the Americas today.
Online Giving Form Instructions
Financial contributions can be made online via the online giving form. Thank you for your support!
Gift Information: Please fill out all applicable sections.

Select if you want a one-time or recurring donation.
The Designation Section directs the donation to a specific cause. To direct your gift to CLAS, type "Latin American Studies" into the box next to "Other Designation."
The blue designations box is for you to choose to make your gift anonymous or in memory (or honor) of a loved one.
If your gift will be matched by an employer, you have included Georgetown in your estate, or you are fulfilling a pledge by making this gift, please check the applicable box(es).
To be more specific about where your donation will go, add details in the Special Instructions.
Please ignore the Appeal Code box in this section.
The Personal Information fields need to be filled in as completely as possible.

Payment Information: Please enter your credit card data. Online donations made be made using Visa, American Express, or MasterCard.
Review: Please review your donation information for accuracy.
Confirmation: This page will include a link to a receipt that you can print out for your records.