Our Mission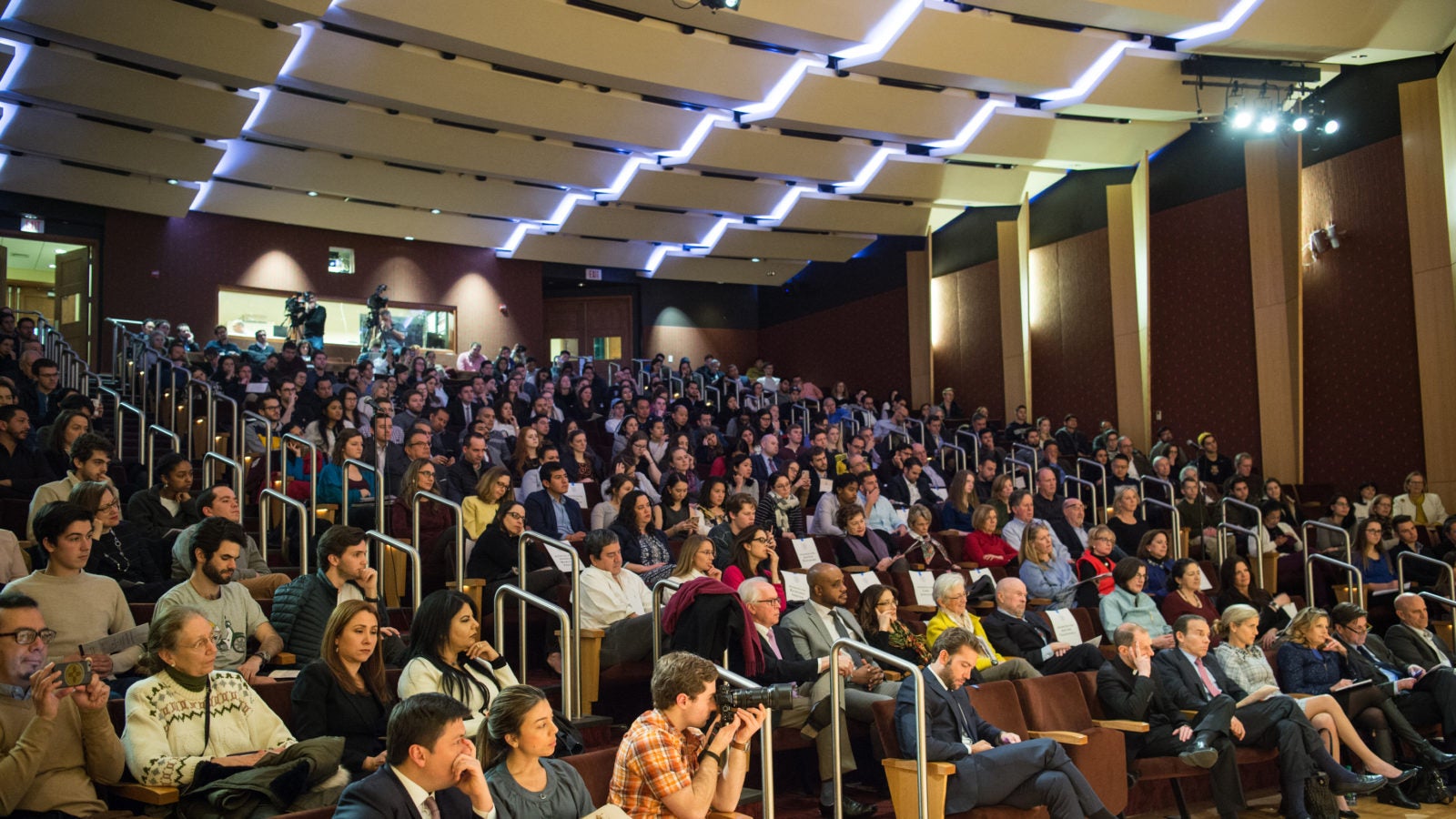 Georgetown University Center for Latin American (CLAS) and the Latin America Leadership Program host "A Conversation with Juan Manuel Santos," former Colombian president, on Tuesday, February 26, 2019, in Washington, DC.
The Center for Latin American Studies, housed in Georgetown University's Walsh School of Foreign Service, is dedicated to the cross-disciplinary study of Latin America's diverse cultures, histories, and political and economic processes. It aims to serve the University and Washington communities by advancing dialogue on pressing issues in the hemisphere and around the globe, and by drawing on the richness of linguistic, cultural, and artistic expression in the Americas. In a particular way, it aims to form the next generation of globally conscious leaders and innovators, capable of fostering the common good in their varied national contexts and throughout the hemisphere.
CLAS in particular benefits from its close Washington connections with leading international organizations such as the Organization of American States, the Inter-American Development Bank, the Inter-American Foundation and the World Bank; strong ties with non-profit organizations such as the Carnegie Endowment for International Peace, the Washington Office on Latin America, and the Inter-American Dialogue; and its long-standing working relationships with Latin American embassies. This environment significantly enhances the blend of theory and practice that lies at the foundation of the Walsh School of Foreign Service curriculum.
The Center regularly welcomes visiting scholars from both the United States and Latin America and foments research on the region. The center also sponsors summer programs in Brazil, Chile and Colombia, publishes working papers, and organizes a weekly online newsletter.